» Requests
» The Wolf Emporium (CLOSED until we gain enough workers) (NOW HIRING, ALL POSITIONS) (No Currency)
Scratcher
100+ posts
The Wolf Emporium (CLOSED until we gain enough workers) (NOW HIRING, ALL POSITIONS) (No Currency)

-Status (New Scratcher or Scratcher): scratcher
-Are you following this topic?: yep
-How active are you (1-10): 7 or 8
-How active will you be in this shop (1-10): 7 or 8
-Skilled Area(s): Licky cats, art (people), banners, thumbnails, poems, ideas, custom sprites, PFP's and logos
-What position do you want (if applying for a BoD position): Beta
-Shop Experience (if any): I own 4 shops and work for a few including Bear-y best banners, ocean waves shop, and the feathers shop
-Why should we choose you?: because i am hard working, friendly, and want to help your shop grow!
-Example(s) of your work: https://scratch.mit.edu/projects/413220369 https://scratch.mit.edu/projects/412627137 https://scratch.mit.edu/projects/412468145 (you can find poems on my writing account hp_fan_author) https://scratch.mit.edu/projects/403785421
-Alt Accounts (if any): Ginny_Time_Turners, hp_fan_author, xxXGryffindorGirlXxx, hp_fan_aeshetics and hp_fan_tutorials
-Old Accounts (if any): zayprettyprincess (I now only use it for studios and testing)
Sorry I don't think you the right fit for this shop -Username: hp_mega_fan
---
Hi I'm Hermione Granger, the brightest witch of my age, Plz ask me to join any Shop coz i'd love too I can also host images too come vist my shops and have fun Highlight this Hold Control + Shift + D + O + W + N to see me full Siggy[/code]
Owner Of The PotterHead Shop andThe Atom Shop Excuse Me Now I've Got To Go And Study - Hermione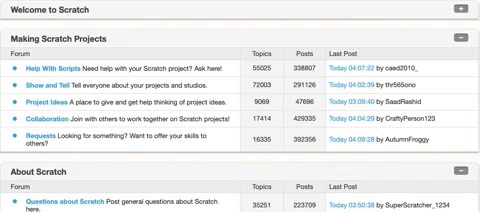 Scratcher
500+ posts
The Wolf Emporium (CLOSED until we gain enough workers) (NOW HIRING, ALL POSITIONS) (No Currency)

-Status (New Scratcher or Scratcher): scratcher
-Are you following this topic?: yep
-How active are you (1-10): 7 or 8
-How active will you be in this shop (1-10): 7 or 8
-Skilled Area(s): Licky cats, art (people), banners, thumbnails, poems, ideas, custom sprites, PFP's and logos
-What position do you want (if applying for a BoD position): Beta
-Shop Experience (if any): I own 4 shops and work for a few including Bear-y best banners, ocean waves shop, and the feathers shop
-Why should we choose you?: because i am hard working, friendly, and want to help your shop grow!
-Example(s) of your work: https://scratch.mit.edu/projects/413220369 https://scratch.mit.edu/projects/412627137 https://scratch.mit.edu/projects/412468145 (you can find poems on my writing account hp_fan_author) https://scratch.mit.edu/projects/403785421
-Alt Accounts (if any): Ginny_Time_Turners, hp_fan_author, xxXGryffindorGirlXxx, hp_fan_aeshetics and hp_fan_tutorials
-Old Accounts (if any): zayprettyprincess (I now only use it for studios and testing)

Sorry I don't think you the right fit for this shop -Username: hp_mega_fan
oh, ok
---










Scratcher
1000+ posts
The Wolf Emporium (CLOSED until we gain enough workers) (NOW HIRING, ALL POSITIONS) (No Currency)
-Username: MapleTails
-Status (New Scratcher or Scratcher): Scratcher
-Are you following this topic?: Yup
-How active are you (1-10): 9
-How active will you be in this shop (1-10): Depends. 7-9
-Skilled Area(s): Voice Acting, Testing, Thumbnails (Only if I can draw it), and Profile pictures, Grammer
-What position do you want (if applying for a BoD position): Beta
-Shop Experience (if any): I was a worker for SCUS when it still was open, I am a shop worker at the Spritemaster Shop and I run The Creative Pack
-Why should we choose you?: IDK, guess that's up for you to decide
-Example(s) of your work: Voice Acting:
Profile Picture:
Thubnail:
-Alt Accounts (if any): Scarsplash-VA, the second I cannot reveal
-Old Accounts (if any): Maple-Lace
---
Hey there. I'm an animator and artist, but I'm more active on Deviant Art, Disc. and Youtube, so don't expect to see much of me here xD
LinkTree:
https://linktr.ee/xX.Psych0.xX
Scratcher
1000+ posts
The Wolf Emporium (CLOSED until we gain enough workers) (NOW HIRING, ALL POSITIONS) (No Currency)
Attention everyone,
I'm sorry to say, but I think the Wolf Emporium is as good as dead. If you want to, you can join the new shop I made,
Tiger Terrace
. I will be closing The Wolf Emporium until further notice.