» Like
Scratcher
43 posts
Like
If you can please please add a like button next to a comment please only scratch team tell me this a problem thank you. of course if you like it please tell me
Scratcher
1000+ posts
Like
---
Do not take
thes

e
colors too seriously. They indicate irony.
Say these words as quickly as possible:
Cambrian, Brian May, Mayan lion, violet onion
I bet that you pronounced at least one of them incorrectly.
https://scratch.mit.edu/projects/324427398/
Scratcher
100+ posts
Like
This is a duplicate of
this
topic.
Edit: Ninja'd!
---
"Don't ask about the byte mark."
- Visit my
P
r
o
f
i
l
e
:
@codentag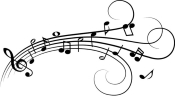 Wintergatan in note blocks
Scratcher
500+ posts
Scratcher
43 posts
Scratch Team
1000+ posts
Like
Someone else has suggested this before. Please continue the discussion in the linked topic, to keep it in one place.

So is that a no
No, that just means someone else has already suggested it. For organization, we like to make sure there's only one thread about a particular idea. Please, feel free to contribute there.

---
;
RIP Cubeupload
» Like