» Songs of War RPG, APPLY NOW! A PROMISED 5 FOLLOWERS FOR EVERYONE THAT APPLIES (No Joke)
Songs of War RPG, APPLY NOW! A PROMISED 5 FOLLOWERS FOR EVERYONE THAT APPLIES (No Joke)
Songs of War, RPG
If you haven't watched Songs of War yet, watch it here
You will get 5 followers as promised once you apply
==========================================
About
*All bold text are names/places/objects that can only be found in the actually episode* If you haven't read the title yet, we are making a Songs of War, RPG and is recommended that you watch the full movie first on YouTube.
It is also recommended that you are and intermediate at programming and animation. Anyways, we are making a RPG Platformer where
Igneous
and
Senn
adventure in
Sendaria
and try to defeat the
Deathsinger
.
DISCLAIMER
There is absolutely NO blood, gore, or any scary deaths
Roles
Programmer (4 Spots available)

Artist (4 Spots available)

*1 Item was removed from the list*
Application Forum
Username:
Role:
Any Alt Accounts?: (If so, what's the username?)
Have you watched the full movie here?

After Applying, I will follow you with my 5 alt accounts. Studio is
also here
Oh, and another note: You can also visit the Songs of War Fandom Wiki
here
.
---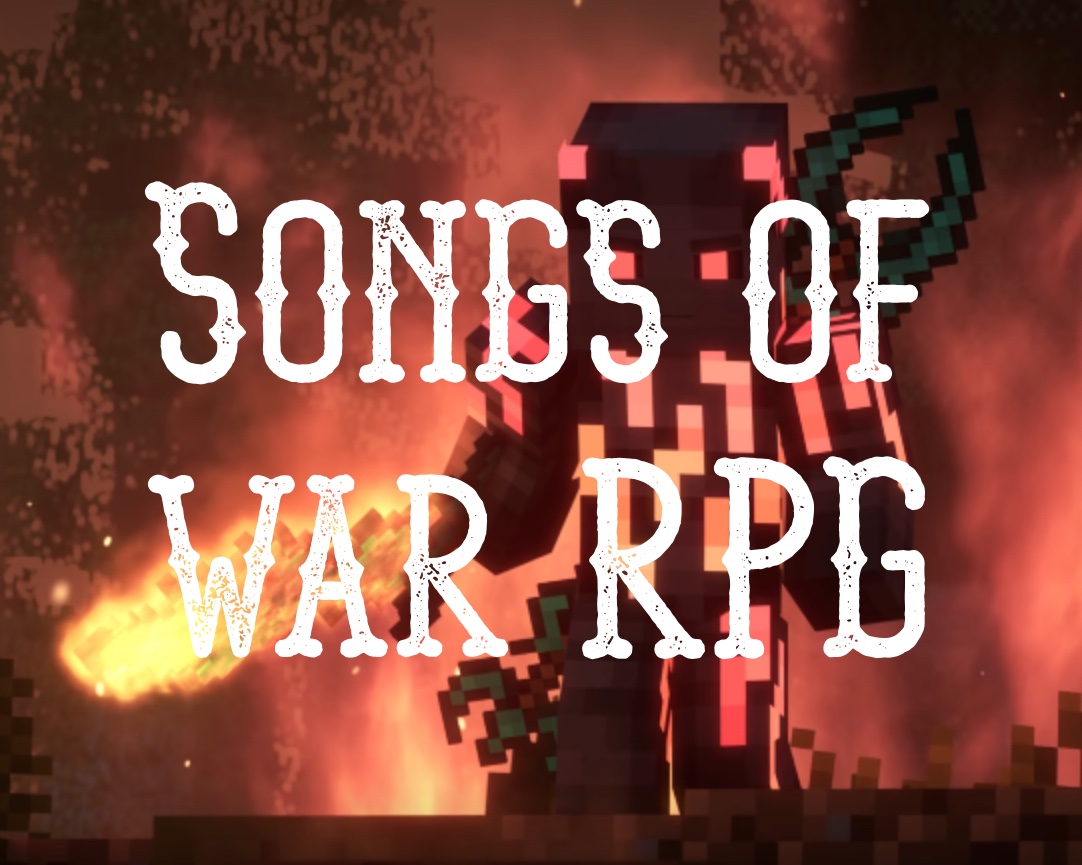 Songs of War RPG, APPLY NOW! A PROMISED 5 FOLLOWERS FOR EVERYONE THAT APPLIES (No Joke)
New to Scratch
2 posts
Songs of War RPG, APPLY NOW! A PROMISED 5 FOLLOWERS FOR EVERYONE THAT APPLIES (No Joke)
Username: Scratch-Programs
Role: Programmer
Any Alt Accounts?: No alt accounts
Scratcher
3 posts
Songs of War RPG, APPLY NOW! A PROMISED 5 FOLLOWERS FOR EVERYONE THAT APPLIES (No Joke)
Account: @oh_grapes
Role: tester?
Alt: N/A
Songs of War RPG, APPLY NOW! A PROMISED 5 FOLLOWERS FOR EVERYONE THAT APPLIES (No Joke)
Scratcher
88 posts
Songs of War RPG, APPLY NOW! A PROMISED 5 FOLLOWERS FOR EVERYONE THAT APPLIES (No Joke)
Songs of War RPG, APPLY NOW! A PROMISED 5 FOLLOWERS FOR EVERYONE THAT APPLIES (No Joke)
» Songs of War RPG, APPLY NOW! A PROMISED 5 FOLLOWERS FOR EVERYONE THAT APPLIES (No Joke)