» Scratch FAQ
Scratch FAQ
Welcome to Scratch! Here are some of frequently asked questions on Scratch!
Scratch.mit.edu will not let me share projects! Why is that?


This is most likely because you have not confirmed your email. The email address that you set up your account with will receive a message from the Scratch team. Simply open the message and click the confirm link.
What is Scratch?


Scratch is a piece of software as well as a website that is a user friendly, simple way to learn how to program. The website allows you to share projects an discuss Scratch.
Where should I start?


There are lots of tips and step-by-steps that can get you on your way to becoming a Scratch master!


Someone is commenting things against the Scratch guidelines! What do I do?


Hover over their comment and a link to report should appear. Click that!


Please feel free to suggest questions!

---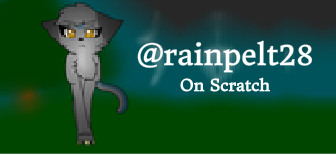 Scratcher
1000+ posts
Scratch FAQ
---
"The best and most beautiful things in the world cannot be seen or even touched - they must be felt with the heart."
- Helen Keller
"Darkness cannot drive out darkness; only light can do that. Hate cannot drive out hate; only love can do that."
- Martin Luther King, Jr.
"Try to be a rainbow in someone's cloud."
- Maya Angelou
- thanks to brainyquote.com for the quotes -
Scratch FAQ

https://scratch.mit.edu/discuss/topic/218404/
yeah. I mostly just wanted to post a couple quick questions that someone who has never been on Scratch before can read. Simple questions. Anyway, if I really need to, I can close it… Hi! Cool guide! We already have a Scratch FAQ though:
---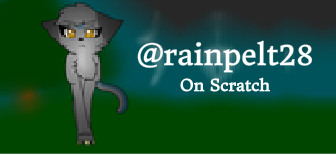 Scratcher
1000+ posts
Scratch FAQ
---
H
e
l
l
o
!
I
'
m
Y
u
b
N
u
b
E
w
o
k
!
YubNubEwok | Star Wars Nerd | Marvel Fan | Hunger Games Fan | #1 Wisconsin cheese Fan | Female | Christian | Webkinz user/collector |

2000+ posts

| Philippians 4:13, Colossians 3:23 |




-Stuff to check out-




TheJediMasters




Ⓒⓡⓔⓐⓣⓘⓥⓔ Bᴜᴍᴘs




Right now I challenge you to: go to my profile, follow me, and check out my featured project (it's important!)

;
» Scratch FAQ