The Official Studio
NOTE: THIS SHOP LOOKED DIFFERENT BEFORE. THIS IS WHAT IT LOOKED LIKE:
We are in need of staff! Apply today and get a follow! I am having a hard time and I need some workers!
Need a PFP but can't make one? Not enough time? Well just come down to the PFP House!
Sit down and play Video Games while we make your PFP! And not just PFP's, new services
will be offered in the not too far off future!1* And most orders are done faster than the deadline!2*
Rain or shine, we can do your order!3*
1* New services will be offered when we get enough orders.
2* Only when I am online.
3* You must read the T&C to get a order, which is lower in the post.
The shop is for only for "Easy PFP's", which are PFP's for New Scratchers who just need a simple PFP fast.
Why Choose us?
Here's why:
A larger shop may be better at making items and may make more advanced ones, but they can drown out orders,
like what happened to me at the
Lightning Shop
. But small shops,
like us, won't drown out orders.
To order, use this form:
We offer PFP's and Art.
Also no PFP's of people or GIFS, this is a limitation of the workers.
Order Form:
Username:
What do you want done PFP, Art or package:
Say it in more detail:
Deadline (shortest time 7 days):
Where do you want to be contacted? Profile, Forum thread, Studio or Project:
Are you following this thread?:
Extra:
Do you want to work here? Use this form:
Work Form



Username:
Job position you want (Cannot be BoD):
How active are you 1/10:
Work examples (What I mean is did you do orders) (Please add links):
Alt accounts (if you have any):
Following shop?:
Following studio?:
How many shops do you work at?:
Have you read the Rules?:
Extra:
Staff
Owner: @jboys846


Can Hire and Fire and whole control over shop. The Highest Level of Power.



President: vacant


Can Hire and Fire. The 2nd Highest Level of Power.
Vice President: vacant


Fills in for President when away or takes place when the place is vacant. The 3rd Highest Level of Power.
More packages will be offered.
Packages
New Scratcher Pack:
1 PFP
1 follow
1 love and fav
1 review
We are always looking for new partners for many reasons, but mainly to take and receive orders from.
Requirements:
Must be 1 month old on minimum.
Must have at least taken 2 orders.
Partnership Form:
Name of shop:
Owner (if you are not the owner, please add proof that you got permission to do this partnership:
Link to shop:
Link to banner:
Proof of work=I need to see the orders:
Can you accept orders:
Shop partners: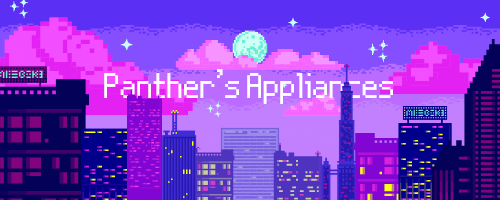 https://scratch.mit.edu/discuss/post/6640522/
https://scratch.mit.edu/discuss/topic/633667

Zacian store
Federation partners:
https://scratch.mit.edu/discuss/topic/436711/
Terms of Service:
1: Don't disrespect staff.
2: Don't rush staff
3: Don't harass staff/customers for any reason. If you do, you get fired and can't get hired again.
Extras: