"Like it's late 2012"
(note: this motto won't be everywhere)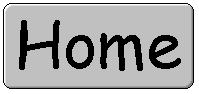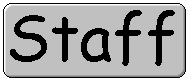 Welcome To The Shop Of 1.4 And Nostalgia
We hope you enjoy our wonderful projects, Windows Movie Maker tutorials, Scratch tutorials, Internet Information Services 10.0 tutorials, HTML creations, Internet Browser Recommendations, Flash Animations, Videos, and more! Unfortunately, I can be a little slow at times, so fortunately, you can hire here!
Just click forms in the main menu to go to the forms page to get the forms
If any buttons are invisible, then CubeUpload is having outages, or you need to clear your cache (Ctrl + F5, Not compatible with firefox)
Don't set the deadline within a week from the time you sent your request, or we will be late on your request, don't set it within 2 weeks with flash animations, because those take a lot longer.
All request uses must have some indication of being created by The Shop Of 1.4 And Nostalgia
Jobs list
1. Project Designer
2. Scripter
3. Banner Designer
4. Windows Movie Maker tutorial maker
5. Animator
6. Internet Information Services 10.0 tutorial maker
7. Website designer
8. Internet Browser Recommender
9. Video Editor
10. Website developer
11. Tutorial maker
Rules
For the customer:
1. Each request deadline must be at least 1 week from post time (2 weeks if you request an animation)
For the staff:
1. Each banner has to be made using versions of image manipulation software made before 2013
2. Each project has to be created using scratch 1.4 or earlier
3. For the Internet Browser Recommender job, don't just say the same internet browser every time, Because sometimes, you need Adobe Flash Player, and many Internet Browsers dropped Adobe Flash Player support, Internet Explorer hasn't dropped it however, and it runs flash content using system files, it refusing to run content is related to policies not including certain websites, and the january 12 2021 block.
4. Each video has to be made with pre-2013 software such as movie maker
5.
Windows movie maker tutorials are tutorials for windows movie maker, not tutorials made using windows movie maker