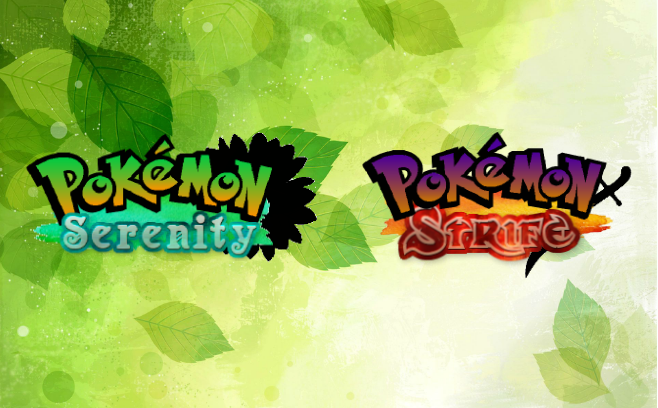 Welcome to the Pokemon Serenity and Strife collaboration! This is a project that aims to create an entire Pokemon game from scratch, in scratch! (Teehee

)
Features:
New region! Explore a beatiful region based off of many countries in Africa!
New story! Play as a young child, learn the background of many characters, and protect those you hold dear!
New music! Listen to the sounds of the region, in full instrumentation as well as the Pokemon Black and White soundfont!
New Pokemon! The dex will have many new Pokemon, as well as old ones! Explore and catch them all!
Current helpers (doing this from memory
Adri326: Programming
Trioteam: Leader, Music, SFX
C-O: Idea Maker
Sprite746- Idea Maker, maybe spriter too
-Rainpelt-: Spriter
Liam48D- Programmer
Jobs
We need to get the game running, so there are several roles required.
YOU MUST APPLY TO DO THESE JOBS!
Programmer- Scripts the game. Main job is battle and overworld engine. The overworld uses tiles, so bear that in mind!
Spriter- Uses pixel art to draw Pokemon sprites, trainer sprites, and overworld sprites. Note that this is
Pixel art
not a drawing!
Composer- Makes music, including item gets, for the game! And we won't do many remasters; this is a new game after all!
Story writers- Finalize the story and write about every character! Also do text box dialogue, such as: The trash can is empty!
Idea makers- Make ideas for the game and help the other people! Suggest edits to Pokemon designs, try to improve the story, and find bugs in the program!
———————————————————-
CURRENT ASSIGNMENTS:
Programmers- We need to get the engine working and clean up the rest.
Tasks:
Overworld! Decide how the maps will be constructed (I recommend tiles, since it sounds both better for larger maps and seems visually appealing) and work on making the necessary code for the map (Normal tile, Surfing tile, small cliff tile, warp tile). Remember that Pokemon games have route gates to help the game load tile sets, so that might make the game a little faster.
————————————–
Spriters- In order to assist the Programmers, we need to work on overworld tiles! (Question for the programmers: What size should the tiles be?)
I'm going to work on editing our older Pokemon so they look cleaner. I'll also try respriting official Pokemon so we don't steal the originals.
————————————–
Audio- We need basic sound effects, such as the clicking noise, going back noise, and completely closing a menu noise. Other sound effects include:
-Selecting a move in battle
-Moving the cursor in the battle UI
-Door opening
-Healing Pokemon in the overworld
————————————-
Thank you everyone for checking us out, and let's get to work!